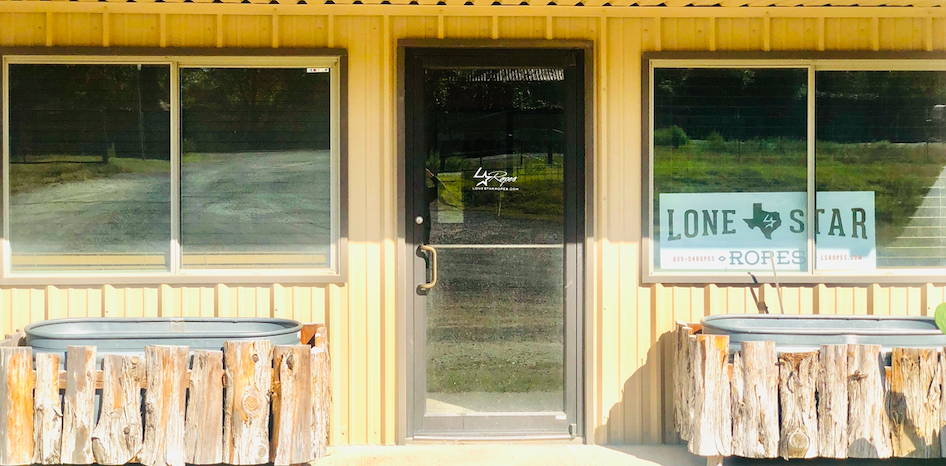 A Different Kind of Company
Lone Star Ropes began with the simple idea of creating the "perfect feeling" rope. In the company's infancy, founders Richie Pate and brother Kevin worked nights with veteran rope maker Guy Alford to build ropes in an old barn that sat on their ranch om Buffalo, Texas. There were certainly no aspirations to be the biggest or most successful company - they just wanted to make the best rope they could. While every rope they make embodies Lone Star's "quality over quantity" philosophy, the company's continued sales success is exceeding all expectations.
The story of Lone Star Ropes begins with our genuine love for roping. Finding a rope with the right feel proved to be an endless quest for the Pates. Then one day, while riding around their 400-acre ranch in East Texas, they remembered their old friend Guy Alford. Guy had learned the roping trade from some buddies near Huntsville and owned a machine that manufactured the ropes.
The stars aligned for Lone Star Ropes, and soon after, Guy and his roping machine made their way to the ranch. The machine ended up in an old barn and before long, they were making ropes for themselves and a few friends. Word spread fast, and before they had too much time to think about it, they were in the rope-making business. Guy knew how he wanted the ropes to feel, and Richie engineered machines that made Guy's vision become reality. It was a perfect fit.
Today, that same attention to detail can still be found in everything crafted by Lone Star. Nobody makes ropes like Guy and his team. And what really sets LSR apart from its competitors is the specialized, digitally controlled rope machines that produce ropes that have a unique feel and are perfectly balanced.
Making the perfect rope starts with actual raw fiber, which is winded into assembled spools of the base fibers. We're proud to be one of the very few rope manufacturers in the nation to make their own string. Next, we look at what characteristics are needed for each rope, and then we custom spin those fibers into our shell and core materials. From there it's waxed and finished. And we don't mind saying it - the way we finish it is like no one else.
We're a different kind of company making a different kind of rope. It sets us apart from the rest of the pack, and that's just fine with us.