Dustin Egusquiza, 5-time NFR qualifier and currently fourth in the world standings, has made our best-selling Helix head rope his rope of choice.
"I used The Helix all 10 rounds at the NFR," he says about competing in Las Vegas in 2022. "I used one rope the whole time, and it stayed good the whole I time was there. The Helix is the most long-lasting and durable rope I've ever used."

SHOP NOW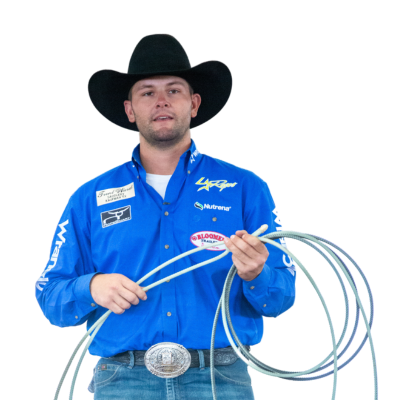 ---
Uniquely engineered with a multi-directional, double-twisted core, to allow the center core to counterbalance the rope as a whole.
5-strand head rope with a nylon/poly blend, featuring a multi-directional, double-twisted core, to allow the center core to counterbalance the rope as a whole.
Our NEW four-strand nylon-poly blend with our counterbalanced core. Fluorescent green & easy to spot it boasts an even weight and smoothness that makes it adaptable to all weather conditions.
This rope is fast and smooth, a rope that does not have much drag in your hand, is small in diameter, and has 5 strands.
---

"THE HELIX HAS A SMOOTH, FAST FEEL. AND IT'S ALWAYS GOOD TO GO THE FIRST TIME I USE IT."

"THE BOMB IS ALWAYS CONSISTENT. IT KEEPS ITS FEEL IN THE HEAT AS WELL AS THE COLD. IT'S MY GO-TO EVERY TIME."

"I'VE TRIED LOTS OF ROPES OVER THE YEARS, BUT THE PINK CADDY IS THE ONLY ONE THAT LETS ME CONSISTENTLY FEEL MY TIP."
---
---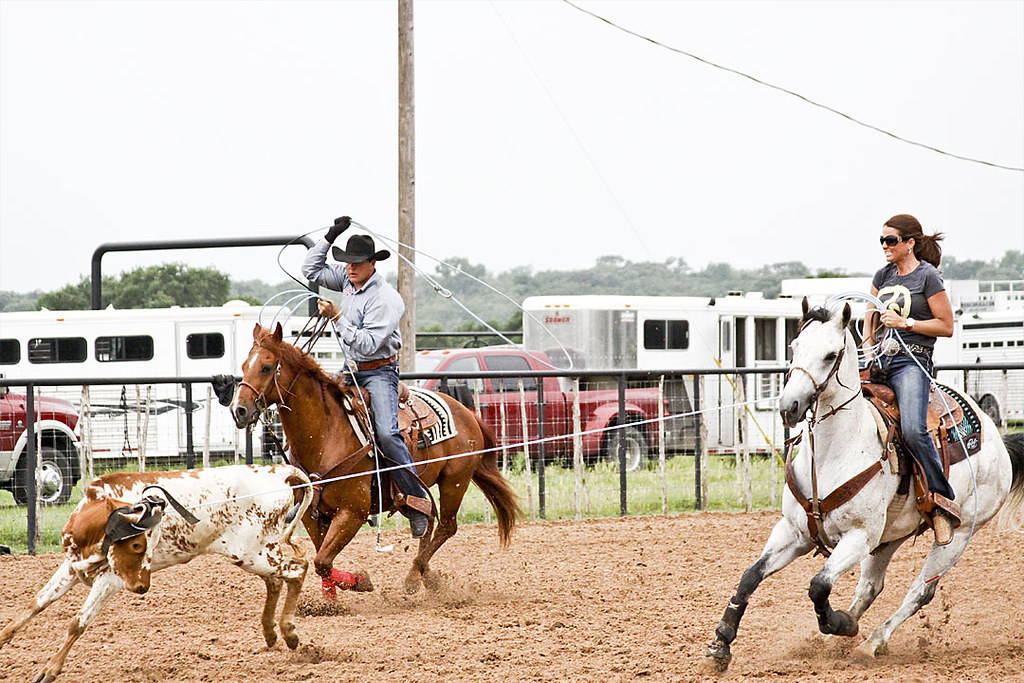 ---
The story of Lone Star Ropes begins with Richie and Kevin Pate. The two brothers were riding around their ranch in East Texas one day when they started talking ropes. Specifically, how to make the kind of ropes they would want to use. They remembered their old friend Guy Alford, who had learned the rope-making trade from some buddies near Huntsville and owned a machine that could manufacture them. The trio set up shop in an old barn on the ranch, tinkering at night with Guy's machine to produce ropes for family and friends. Soon, word spread that Guy and the Pates were on to something special.
Today, the little rope company with humble beginnings remains very much a family affair. Richie and Guy are still tinkering with rope machines, Richie's wife and fellow roper, Amber, is the master rope tester, and daughter Lauren works in marketing. Their commitment to offering the best ropes in the industry comes from the family's genuine love for roping. At Lone Star, we still make ropes with you - our family and friends - in mind. It's that kind of personal touch that sets us apart from the pack, and that's just fine with us.
What really sets us apart from our competitors are the specialized, digitally controlled machines that produce ropes that have a unique feel and are perfectly balanced.
The perfect rope starts with raw fiber. Our machines spin that fiber into the string that goes into our ropes - we're proud to be one of the very few rope manufacturers in the nation to make their own string. We then spin those fibers into our shell and core materials, carefully considering what characteristics are needed for each rope. Our evenly tensioned and precise core shell strands deliver an industry-first choice of weight and size in the same feel and constructed rope.
Our process may seem complicated, but we think it's real simple. We make ropes we're proud to give to our family and friends.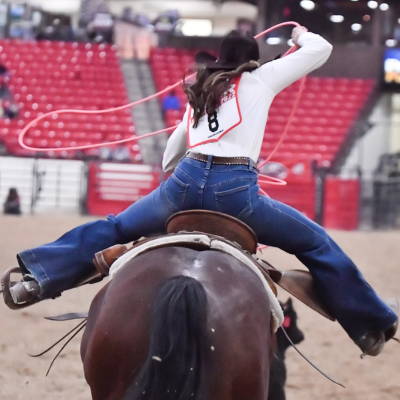 THINK YOU HAVE
WHAT IT TAKES?
WE WANT YOU ON OUR TEAM! APPLY TO BECOME A LONE STAR ROPES AMBASSADOR TODAY. IT TAKES LESS THAN A MINUTE TO APPLY, AND WORTH EVERY SECOND.