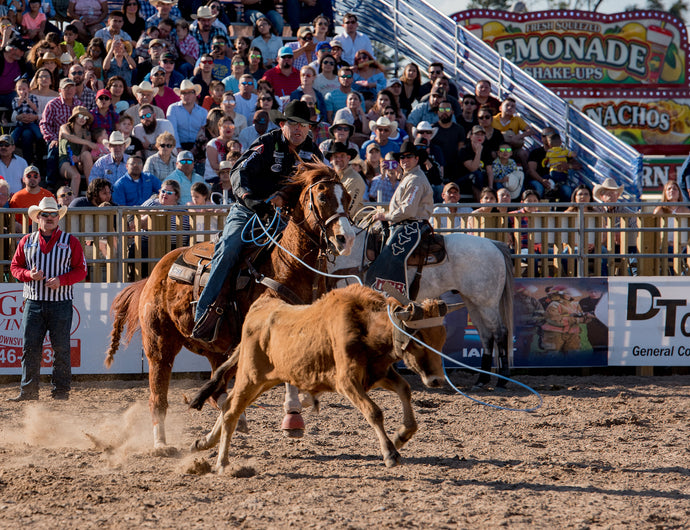 Manny Egusquiza is known in team roping as one of the living legends. His biggest win in the past few years was the Bob Feist Invitational, where he and his partner, Kory Koontz, bested more than 130 teams t...
Manny explains how to eliminate splitting the horns.
Pick up the rope slowly and keep it in the same spot, no matter where you are. The loop stays right over the horns, no matter if I back up. Keep swinging where you can see both tips of the horns. There's no waste in motion or extra effort. It's crucial to keep your tip over the horns and keep it up over the target no matter what the horse does to your body. I would recommend an extra soft to get your swing over the horns.